Elect
PEGGY JONES
For School Board District 3
Treasure Coast Editorial Board (Press Journal/TCPalm)
"Jones appears more focused and polished. We recommend her."
Realtors Association of Indian River County, Inc
"It is with great pleasure that the REALTORS Association of Indian River County, Inc. and its Board of Directors announces that you have been recommended for School Board – District 3 in the upcoming election."
Countdown to School Board Election
00

Days

:

00

Hours

:

00

Minutes

:

00

Seconds
Welcome!
I am a candidate for School Board District 3 in our wonderful county. I am running because I value this community and love the opportunity our schools can provide students. I am passionate about student success and am very supportive of all who serve our schools. Indian River County is a community which deserves great schools. I know our new Superintendent, with a responsible School Board, can achieve this goal.
"We must look to the future for our students to be successful in their next journey in life."
Thank you,
Peggy "Doc" Jones, Ed. D.
FOCUS
Regain Community Respect
Restore Employee Trust
Respect and Follow School Board Policy
COMMUNITY ENDORSEMENTS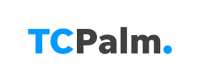 RESUME
Peggy Jones is a respected leader and former eductaor with a hands-on approach, but first and foremost, she is a mother.
Kids first!