RESUME
Who is Peggy Jones?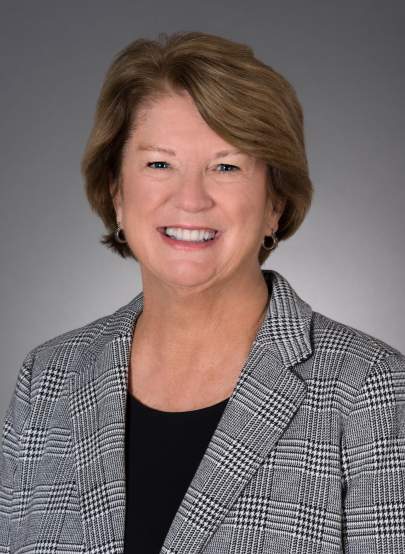 Peggy Jones was born in Illinois and has been a Florida citizen since 1979. She is a respected leader who is a self-starter in everything she does, however, she is first and foremost a mother whose children come before anything else.
The following exemplifies recognition of Peggy's track record as a self-starter.
She received the Distinguished Service Award from Florida High School Athletic Association (FHSAA), September 2014.
She received Outstanding Principal for Region 3 in Florida from the Department of Education Award, June 1997.
She earned an educational doctorate with three children and serving as a school principal.
She was the teacher of the year and finalist at Vero Beach Junior High School, 1985.
She was the first woman high school athletic director for boys and girls sports in the state of Illinois.
She put herself through college by working and receiving scholarships.
Peggy has decades of experience in education. She has proven to be dedicated to the students in Indian River County as demonstrated by the following:
She has 31 years experience in the Indian River County School District; a total of 37 years in education. She was selected and attended the Harvard Principals Center.
Her career ladder included being a teacher, Vero Beach High School Dean, Vero Beach Junior High School Assistant Principal, Gifford Middle Six and Gifford Middle School Principal, and Sebastian River High School Principal for 11 years. She also served as the district's Executive Director of Secondary Schools.
She served five years with the state level Florida High School Athletic Association, Gainesville.
She earned her doctorate while serving as a principal at Gifford Middle School while raising three children.
Community Connections:
Served as facilitator for Indian River County Chamber of Commerce, Indian River County Council of 100, Riverside Children's Theatre and United Way
Volunteer with Crossover Mission, Indian River County
Who's Who of Executive Leaders, 1998
Presentation for Athletic Service at state seminars for Athletic Directors in Florida, 2009-2014
American Legion recognition
Students Against Drunk Drivers recognition
Relay for Life Volunteer Chairperson
Team Parent for soccer and Baseball Mighty Mites and Assistant
Youth Soccer coach
Habitat for Humanity volunteer
Was an active member in Parent Teacher Association for many years
Served on numerous academic committees
United Way Panel Chair for Educational Grants
Education:
Nova Southeastern University – Ed.D., Educational Leadership, 1998
Northern Illinois University – M.S., Educational Administration, June 1979
Illinois State University – B.S. English/PE minor, 1974
Soft spots:
School athletics and extracurricular activities
Chicago Bears football team
Chicago Cubs baseball
University of Central Florida football